Главная

События

Конференции
8th International Scientific Conference SWS Florence ART 2021 – THE MAGIC OF THE RENAISSANCE
25 октября—27 октября 2021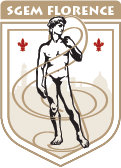 Форма участия: Очно-заочная
Срок подачи заявок: 20 августа 2021
Индексирование сборника: Scopus, Web of Science, Google Scholar, eLIBRARY.ru
Италия, Флоренция
Организаторы: SWS Scholarly Society
Контактное лицо: Secretariat Bureau
email: scienceart@sgemflorence.org
Телефон: +359 882 977 720
Есть одно событие в мире искусств и гуманитарных наук, которое вы не хотели бы пропустить! Международная научная конференция SWS Florence организована как расширенная сессия Международных научных конференций по искусству и гуманитарным наукам (ISCAH) и стремится предоставить ведущую междисциплинарную платформу для академиков и профессионалов с междисциплинарными интересами, связанными с современной наукой, древней наукой, наукой. и искусство, и магия Возрождения.
SWS Florence ART 2021 — The Magic of the Renaissance будет проходить в красивом AUDITORIUM AL DUOMO FIRENZE в Centro Congressi al Duomo Firenze во Флоренции, Италия.
Все принятые после рецензирования статьи публикуются в материалах конференции и ежегодно представляются для оценки и индексации в ISI Web of Science — Clarivate, продукты ELSEVIER — SCOPUS, Mendeley и COMPENDEX, CrossRef, SPRINGER Nature, EBSCO, ProQuest, RSCI ( Русская электронная библиотека — РИНЦ), Google Scholar, CiteULike, Британская библиотека и многие другие. Все принятые статьи получают уникальный номер DOI, необходимый для признания в международных базах данных.
Темы конференции: современная наука, древняя наука, наука и искусство, магия Возрождения, Данте Алигьери — средневековый отец гуманизма.
Конференции включают также сопутствующие мероприятия, такие как исполнительское искусство (живые танцевальные представления, театр, музыка и т. Д.) И очень интересные культурные поездки, имеющие историческую ценность.