Форма участия: Очная
Срок подачи заявок: 1 мая 2018
Индексирование сборника: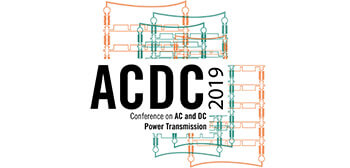 Организаторы: IET Event Services
Контактное лицо: Poppy Seamarks
email: pseamarks@theiet.org
Телефон: +44 (0)1438 767 304
2019-02-05 12:00:00 2019-02-07 12:00:00 Europe/Moscow ACDC 2019 — AC and DC Power Transmission URL события: https://xn--e1aajagscdbhlf4c6a.xn--p1ai/events/acdc-2019-ac-and-dc-power-transmission/ Великобритания, Ковентри IET Event Services pseamarks@theiet.org
---
ACDC 2019 is your opportunity to meet and share your latest research with AC and DC specialists worldwide.
The world is moving towards a low carbon economy and renewable energy is becoming an integral part of the future energy mix. Billions of pounds are being invested in this space as the need to transmit power over longer distances, including cross-country borders is ever increasing.
The widely reported benefits of HVDC to the UK include increased security of supply, lower energy prices, carbon reduction and GDP impacts. This also impacts on the development of UK skills in the supply chain and also the positive impact on local economies during the construction phase.
ACDC power transmission technologies and projects have been gathering pace, structure and importance for the power sector. New technologies have developed with potential benefit to asset managers and system operators, particularly with regards to high voltage transmission.
What will be covered?
ACDC 2019 will examine key developments in the market, including:
Escalation in offshore generation
Vast distance transmission requirements
Improvements in the reliability and efficiency of ageing grid systems
---
Добавлено: 27.02.2018