Форма участия: Очная
Срок подачи заявок: 10 июня 2017
Индексирование сборника: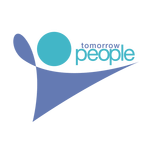 Организаторы: Tomorrow People Organization
Контактное лицо:
email: contact@tomorrowpeople.org
Телефон: + 381 62 680 683
2017-07-13 12:00:00 2017-07-15 12:00:00 Europe/Moscow 5th Annual Sustainable Development Conference (SDC 2017) URL события: https://xn--e1aajagscdbhlf4c6a.xn--p1ai/events/5th-annual-sustainable-development-conference-sdc-2017/ Бангкок, Таиланд Tomorrow People Organization contact@tomorrowpeople.org
---
We welcome ORAL, POSTER and VIDEO presentations. Conference topics include, but are not limited to:
Advanced Energy Technologies
Agriculture
Air pollution control and equipment
Bio fuels
Clean Coal Technology
Clean energy investments
Climate and climatic changes
Corporate Responsibility and Sustainable Development
Ecology and Biodiversity Conservation
Economic and Social aspect of Sustainable Development
Ecosystem Restoration
Ecosystems Management
Energy and Environment Energy Policy, Planning & Management
Entrepreneurship, Management and Sustainable Development
Environmental dynamics
Environmental Ergonomics
Environmental hydraulics
Environmental Management
Environmental policy in developing countries
Environmental Pollution & Management
Environmental restoration and ecological engineering
Environmental Science and Technology
Environmental sustainability
Global environmental change and ecosystems management
Global warming Green Energy Options
Green energy systems
Hazardous waste and waste treatment
Health and the Environment
Hydro power  Industrial waste treatment
Innovative clean technologies
Legal, economic and managerial aspects of solid waste management
Management of ecosystems, environment and water resources
Nuclear Energy Fission & Fusion
Policy makers and the Public
Pollution prevention in industry
Recycling technologies
Renewable Energy Standards
Renewable energy technologies
Renewable sources of energy
Resource management
Rural development
Solar Energy
Solid waste Management
Sustainable Development and Education
Water pollution and treatment
Wind Energy
The official language of the conference in English. Conference will be attended by distinguished scholars, governmental officials, NGO representatives and professionals from more than 40 countries worldwide.
Papers accepted in the conference will be published in the official ISBN conference proceedings publication.
---
Добавлено: 10.06.2017