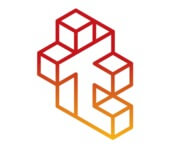 XIII International Tourism Congress
27 октября–30 октября 2021
Форма участия: Дистанционная
Срок подачи заявок: 30.04.2021
Организаторы: Estoril Higher Institute for Tourism and Hotel Studies (Escola Superior de Hotelaria e Turismo do Estoril – ESHTE)
Контактный телефон: +351 21 004 07 00 / 17
emal: [email protected]
Topics
The main theme of the congress is summarized in its title: "Reinventing tourism for upcoming challenges". Towards a new beginning in difficult and challenging times – a 'RE' time in Tourism. It is the moment To reinvent. To rethink. To reimagine. To replan. To reengineer. To restructure. To recommunicate. To restart.
Despite the main theme, any communication on Tourism, Leisure, Hospitality, Gastronomy, Tourism Management, Hospitality Management, and related, are welcomed.
Venue
The conference will be held mainly online. If the pandemic situation allows, some sessions may be held in a hybrid modality with the venue in Estoril, Portugal.
Смотреть похожие мероприятия