Главная

События

Конференции
Conference on Excellence in Research and Education-2021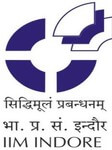 Форма участия: Дистанционная
Срок подачи заявок: 15 мая 2021
Topics: business economics and financebusiness policy and strategic managementoperations management and quantitative techniquesorganization and human resource management
CERE 2021: 11th Conference on Excellence in Research and Education
Management Metamorphosis: Living with the Pandemic
The last two years have been defined by the Covid-19 pandemic. The new normal has resulted in a change in lifestyles, businesses, and management philosophies. CERE 2021 explores how the pandemic has led to a change in management philosophies. As humanity prepares to live with the pandemic, the aim of the conference is to encourage research on the new management paradigms that can add value to all stakeholders.
Submission Guidelines
All papers must be original and not simultaneously submitted to another journal or conference.
Extended abstract of the paper in not more than 2000 words (excluding tables, figures and references). The extended abstract should cover the following aspects: (a) the study hypotheses (if applicable), (b) brief literature review, (c) methodology adopted, (d) empirical or theoretical results and (e) implications for theory and practice (f) keywords. Incomplete submissions will not be sent out for review.
Formatting of extended abstract:The entire extended abstract submission must be in ONE document.
Conference Tracks
Business Economics and Finance
Business Policy and Strategic Management
Communication in Business and Research
Entrepreneurship
Information Systems in Management
Marketing
Operations Management and Quantitative Techniques in Management
Organizational Behaviour and Human Resource Management
Conference Proceedings
Conference Proceedings: If the author registers for the conference, the extended abstracts will be published in the electronic proceedings. For publication in the proceedings, the corresponding author and all co-authors must sign/accept the 'copyright transfer agreement' and 'no-plagiarism declaration' permitting the CERE conference committee to publish it. These formalities will have to be completed after acceptance of the extended abstract within the registration windows.
Important Timelines
Abstract Submission System Opens: 05th April 2021
Abstract Submission Deadlines: 15th May 2021
Intimation of Acceptance: 20th May 2021
Submission of Selected Papers and Payment of Registration Fee: 20th – 30th May 2021
Conference Dates: 4th – 6th June 2021
The conference will be held online.
The conference is open to both academicians and practitioners.